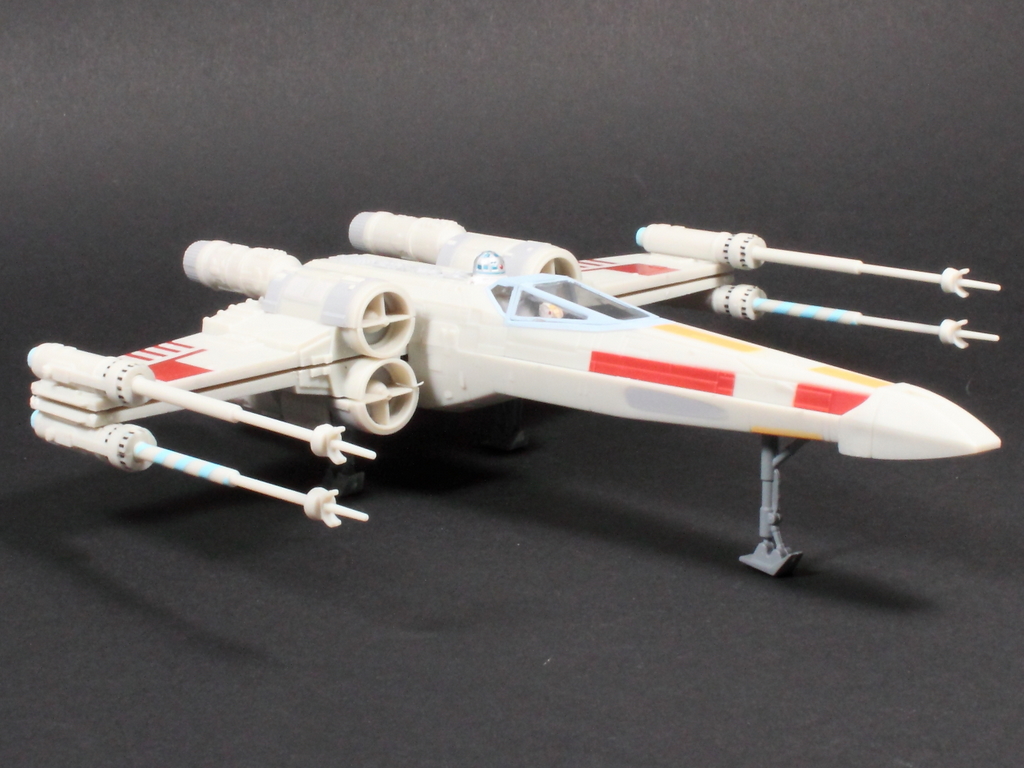 En färdig modell! Visserligen en Revell easy kit för pojkar 8+ (vilket ju passar in på mig), men ändå en viss tillfredsställelse att göra färdigt något. Man skulle ju kunna lägga ner 20 timmar till på målningen och det kanske jag gör nån gång, eller så skaffar jag Finemolds dito och har en av varje.
May the force be with you!
PS: Det går att göra fel med Revells easy kit också.